We help determine the proper medical device for your individual needs. Using the latest technology we fit you with a mouth guard proven to be effective. A Dental snoring appliance or a Dental Sleep Apnea appliance as prescribed by your Sleep MD.
Call for a free screening and consultation
This is the gold standard of care and if it works for you please don't change. Your health is our main concern, and we are looking to help those that cannot tolerate or wear the C-PAP and similar devices.
Without submitting you to intense CAT scan imaging we use what we believe to be the best technology to screen for sleep breathing issues, in addition to an extensive exam . We also use this technology to fabricate your appliance.
Dental Sleep Providers
As a Dentist, Dr Daar does not diagnose sleep apnea.  That's the job of specialists in the medical field. However, Dentists are the only health care providers that can make and deliver oral appliances to treat snoring and sleep breathing disorders.
In our Dental practice, Dr Daar and Associates screen all patients for possible harmful sleep issues. Patients suspected of a problem can be referred to a local Sleep M.D. , or in isolated cases given a home sleep study. Patients that have been diagnosed with sleep apnea that can be treated with an oral appliance by prescription from a Sleep M.D.  Our  locations are dedicated to treating patients with custom lab fabricated mouthguards to treat snoring and/or sleep apnea.
THE PURPOSE OF THIS WEBSITE IS TWOFOLD
TO PROVIDE THE PUBLIC WITH A BRIEF INTRODUCTION TO SLEEP APNEA . IT IS NOT INTENDED AS A COMPREHENSIVE STUDY ON THE SUBJECT. WE HOPE THAT IT BRINGS AWARENESS TO THOSE WHO THEMSELVES OR CLOSE ONES THAT HAVE SYMPTOMS OF THIS SERIOUS HEALTH HAZARD. WE HOPE IT MOTIVATES PEOPLE TO TAKE ACTION AND MAYBE WE CAN SAVE SOME LIVES AND CREATE A HEALTHIER COMMUNITY
TO BE RECOGNIZED BY POTENTIAL PATIENTS AND THE MEDICAL SLEEP COMMUNITY AS A PROVIDER OF ORAL SLEEP APNEA AND SNORING APPLIANCES.  OUR GOAL IS TO PROVIDE A MEANS TO LESSEN OR ELIMINATE THE HARMFUL EFFECTS OF SLEEP APNEA WORKING AS A TEAM WITH THE PATIENTS PRIMARY CARE PHYSICIAN AND SLEEP SPECIALIST.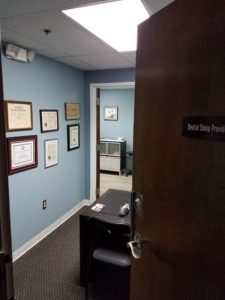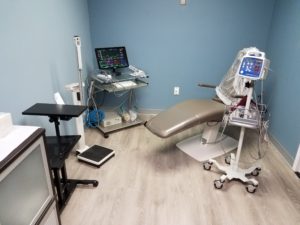 Call or email now for a consultation or ask your physician for a referral. We file your Medical insurance for you and are a Medicare DME provider
Don't go through another night of restless unhealthy sleep.